Chief Executive
John Lee Ka-chiu
also weighed in on the campaign on Sunday during his second stop in a series of community tours ahead of his policy address next month, saying he was confident the newly launched scheme would boost the economy despite changes in shopping patterns.
He said it would take time and effort to change residents' preference to socialise less at night after three years of pandemic curbs, and it was inevitable that people would cross the border to mainland China to spend.
The city would need to use its originality and creativity to bolster the economy, along with government efforts to consolidate and promote its advantages and attractions, he said.
The campaign, launched on Thursday, is aimed at rebooting the city's nightlife through a series of events over the next few months, encouraging the public to stay out later and spend more.
Activities announced include three waterfront bazaars, discounted tickets for evening film showings and extended opening hours at theme parks and museums. But sceptics said the campaign lacked variety and would be ineffective in encouraging consumption.
Jeffrey Lam Kin-fung, a member of the key decision-making Executive Council and a lawmaker for the commerce sector, told a television programme on Sunday that new ideas were needed to retain local spenders and attract tourists.
"We need creativity. We are not only looking to attract Hongkongers, but also people from nearby cities. Our neighbouring cities have captured so much of our spending power. These innovative ideas cannot only be the same few, we need to switch it up every two to three weeks," he said.
"For example, if elements like artificial intelligence concerts, activities involving virtual reality or 3D printing are included, then I believe many people will be interested. These can be suitable for all ages."
Across the border, Shenzhen authorities on Friday proposed a series of aggressive measures to further lure Hong Kong and Macau visitors.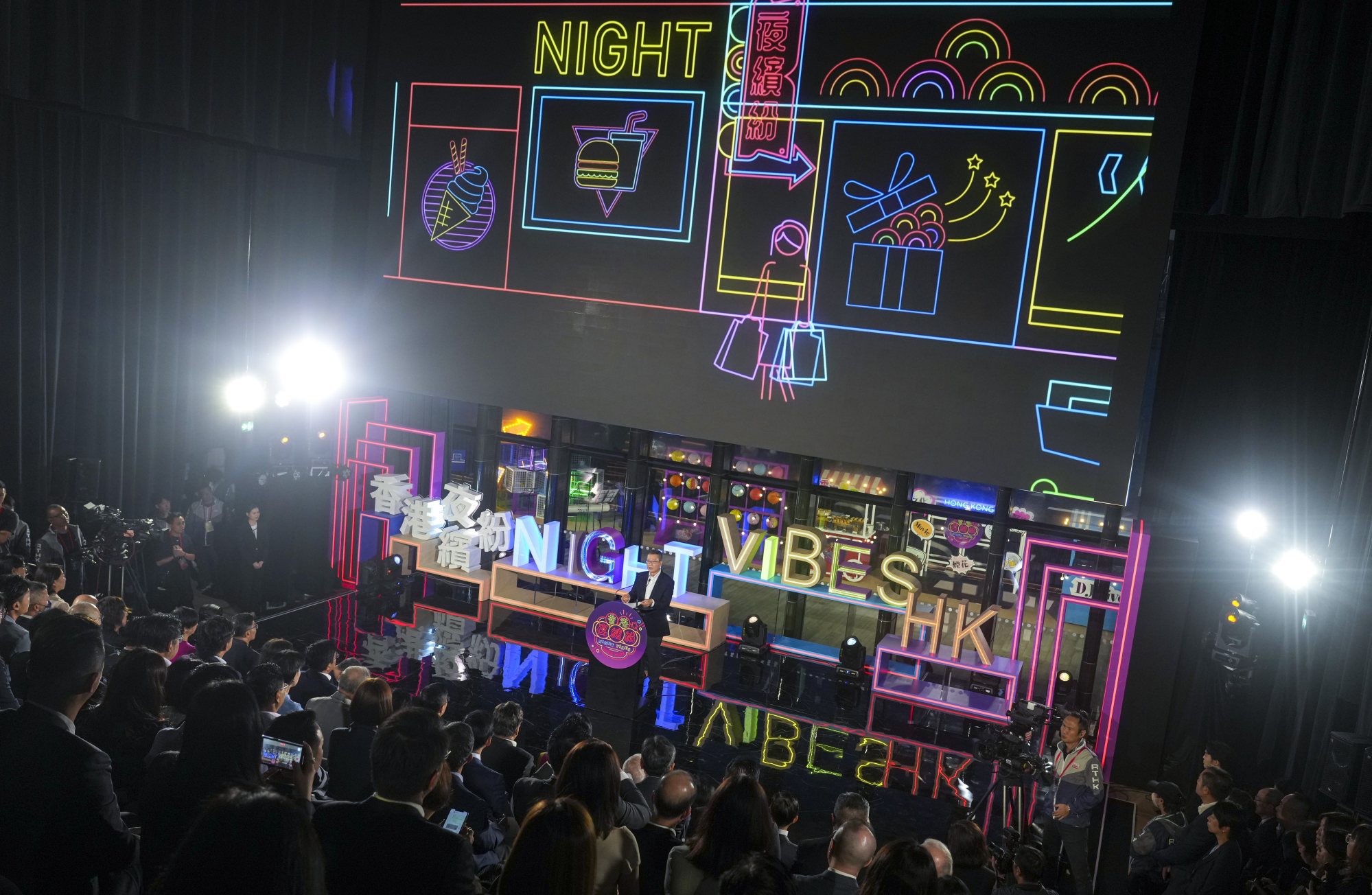 Incentives include offering visitors consumption vouchers, improving cross-border e-payment systems and providing transport links connecting tourist attractions to the border.
Shenzhen also streamlined health declaration forms for Hong Kong and Macau residents crossing into the mainland from Saturday, removing sections such as the one for a residential address and simplifying declarations for travel history and contact details.
But Lam said the nightlife campaign only had a small part to play in boosting Hong Kong's overall economy.
"If our economy improves, we will have more tax revenue and investments, then the property and stock market will also revive," he said. "The nightlife economy is just a small part, we need to boost other industries to revive Hong Kong's economy."
Finance chief Chan said the city had a daily average of 132,000 visitors in August, with airlines also expected to recover to 80 per cent of pre-pandemic levels by the end of the year.
Chan earlier narrowed the full-year forecast of Hong Kong's gross domestic product growth to between 4 and 5 per cent this year, against the previous estimate of 3.5 per cent to 5.5 per cent. Retail sales grew 16.5 per cent in July over the same period last year, slowing to the lowest rate since November 2022. Exports remain in a protracted slump.
Additional reporting by Willa Wu
Source link